---
April 14, 2020
Fourteen on the 14th with Dr. John Drake
By: SEC Staff
SECU (Twitter: @TheSECU)
You know the SEC. You know its 14 member universities, their school colors, chants, and slogans. But do you know the people? The faculty? The staff? The students? The administrators? Maybe you caught a glimpse of someone on the sidelines of a game or in a campus building, and wondered, "Who's that?" You're curious, and you want more insight. More stories, more advice, and more favorites. Well, we have you covered.
This month we sat down with University of Georgia Ecology Professor and Director of the UGA Center for the Ecology of Infectious Diseases, Dr. John Drake. An active researcher, Dr. Drake creates models that inform medical and social best practices that impact society. His research was used during the Ebola epidemic in 2014 and is currently helping guide social distancing practices and other behaviors related to the COVID-19 pandemic.
Keep reading to learn more about Dr. Drake (who also happens to be an alum of the SEC Academic Leadership Development Program), his research and the novel coronavirus in our April edition of Fourteen on the 14th.
1. How did you decide you wanted to be a scientist?
I mostly wanted to be outdoors as a teenager and taking biology classes was a way to do that. So, I fell into science. After college, I didn't know what I wanted to do with my life, and graduate school was a way to postpone that decision. I enrolled in a Ph.D. program, and about 18 months into it, I thought, "I really like this. I like research. I like science. I like being on the edge of discovery. I think I found the thing I want to do with my life." To me, the lesson in this is that there are many paths to becoming a biologist.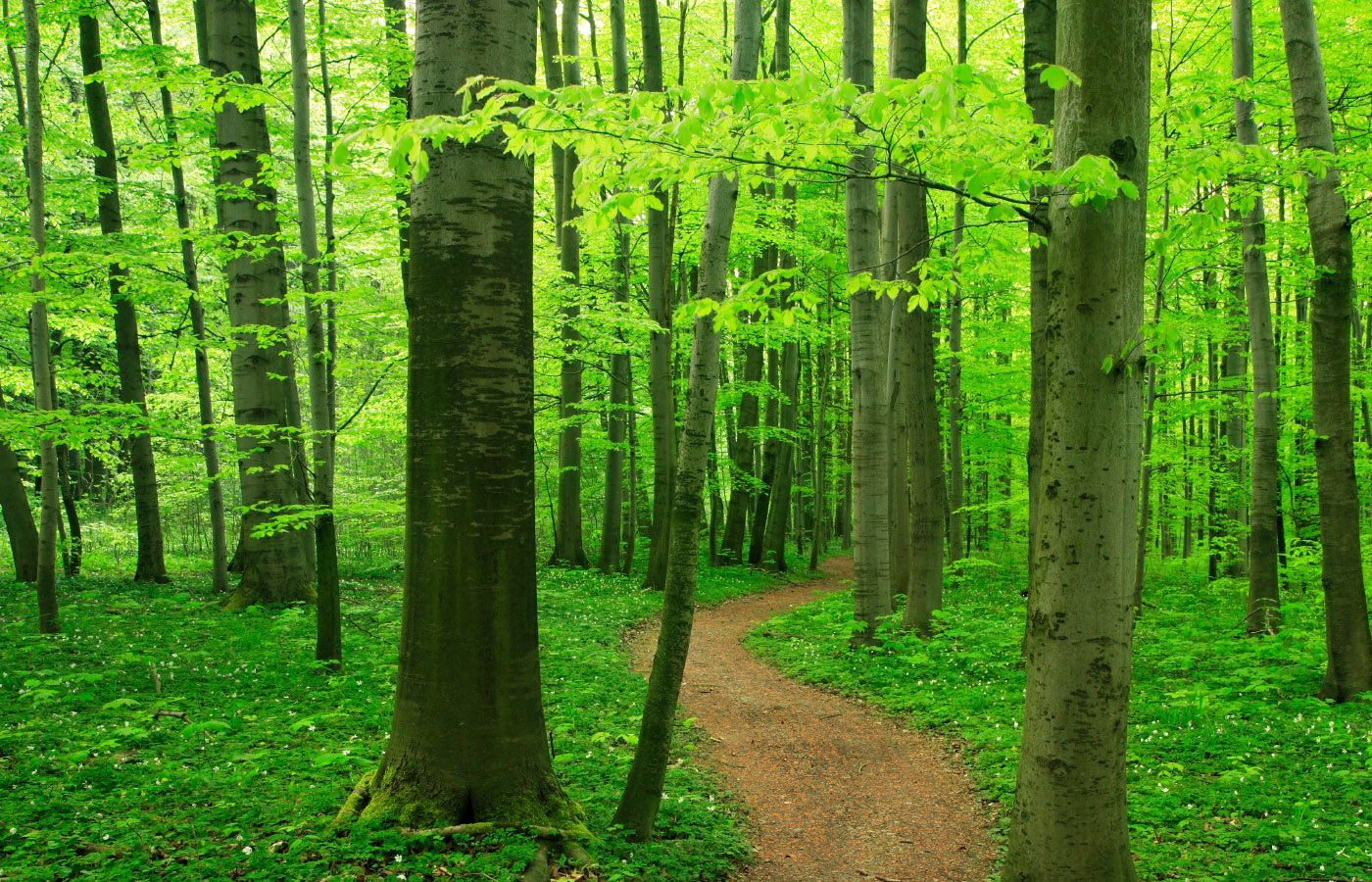 Image Courtesy of the Center of Ecoliteracy
2. How did you then transition from science in general to your specific field?
I discovered population dynamics – which is one of the most mathematical branches of biology. I like that it allows us to be precise and crisp in our way of thinking about the world. Through population dynamics, I found the theory of epidemics, which is massively important in our day.
I'm actually an ecologist by training. Ecology is the study of the interactions between organisms and their environment, and I study the ecology of infectious diseases. Ecology is the branch of science that includes much of population biology and therefore population dynamics, and that includes the theory of epidemics. The ecology of infectious diseases is that way of doing science that takes ecological principles and concepts and applies them to understanding the interaction between parasites and their hosts. Sometimes those hosts are people, sometimes they're animals, sometimes they're plants. As an ecologist, I'm not particular.
3. What are you currently researching?
I use mathematics, computer models, statistics, and data to answer fundamental questions about how outbreaks happen and what the consequences are —  how many people are infected, how fast the contagion spreads, and how those infections are connected across the country and around the world. The power of models is that they allow us to understand the potential impacts of interventions like social distancing. They also let us draw inferences so we can, for instance, determine whether or not actions we take in the world might have the impact we hope they do.
Image Courtesy of UGA's Odum College of Ecology
4. How do you see this research impacting society?
When we make predictions, we try to share them with people who can use them – whether those are policymakers at the state or national level or individual private citizens who need to make decisions for their own lives – so they can have the best information possible. I believe models can help policymakers decide what interventions to take. Nowadays, we might be thinking about what needs to happen before schools and businesses can reopen. But I also like to remind people that models don't tell you what decision to make. That requires additional information, context and judgment. What I like about models is that they help you be precise in your thinking. I think about them as a decision aid.
5. How has your current research experience been similar to or different from your experience with Ebola in 2014?
The science builds on itself, so my colleagues and I have taken lessons from our past work on Ebola and applied them to the novel coronavirus, but it's more than just lessons in the conceptual sense. There are practical things like borrowing and modifying computer code for the coronavirus pandemic. Organizationally, mobilizing a group of people to work together as a team is something I think we learned how to do during Ebola. Hopefully, we're doing better with COVID-19. What's different with the coronavirus pandemic is its global scope. It's unlike anything we've ever seen in our lifetimes.
6. What would you like everyone to know about COVID-19?
Personal hygiene and social distancing can save lives. At some level, everybody knows this. Still, it's something we could better put into practice. A single new infection can result in two or three secondary infections, which can each result in two to three tertiary infections. This chain of transmission has to be broken, and every time there's an infection, it's because there's contact between two people. I think if we are individually willing to take responsibility for our protection and the well-being of people around us – family and friends, community, whoever we come in contact with – we can significantly reduce the damage due to this epidemic.
And we need to keep our sense of self, our sense of humor, and our sense of dignity. I don't think we need to lose our heads because there's a crisis.
Editor's Note: Despite being incredibly busy, we were able to ask Dr. Drake a few additional questions beyond the scope of his work, and his answers highlight how he approaches his research and his full life.
7. What does family mean to you?
I have three children (13, 14, 15) who I adore, but I don't kid myself. I understand my primary purpose in their lives is to help them prepare for adulthood. This is as daunting a task for me, I think, as it is for them. I'm viewing their being at home for the rest of the year as a learning opportunity. I've told them it's an opportunity to take charge of their own volition. Boredom is a choice.
8. Are you a morning or a night person?
I do what needs to be done. Sometimes that means morning, and sometimes it means staying up late at night. Sometimes it's neither – sometimes it's both! This week it's both.
9. Do you consider yourself a person of routine?
I consider myself a deliberate person in that I try to be mindful and intentional in my life. A part of that is I deliberately adopt routines. I think routines make for a better life.
 10. How do you unwind?
Reading and running – but not at the same time. I'm not a racer, but I try to run twice a week. I like to run 10 miles at a stretch. I've been running for 10 years, and I always run outside. I run almost the same path every time. That's one of my routines.
11. How do you motivate others?
I think that's a great question. If it has an answer, I haven't found it yet, and because I've been seeking an answer, I'm deeply skeptical that, in fact, you can motivate people. I suspect that, at the end of the day, real motivation has to come from within. I think leaders can assist with that, and I believe that by helping people to understand themselves and the organizations they belong to, one might be able to help a person discover their source of motivation. Still, I think that the cause of motivation is personal.
12. For what do you want to be remembered?
I'll reinvent this question. I'm less concerned about being remembered and more concerned about achieving something for someone. I try to live my life in the present, and I try to live by asking, "What can I do right now that is best for some person, some actual human being?" From that point of view, to the extent that anybody bothers remembering me, I hope I'm remembered by my students, my children and my friends as a person who made their lives better.
13. If I spend 24 hours in Athens, where do I have to go?
Cali-N-Tito's. It's the best Latin food ever.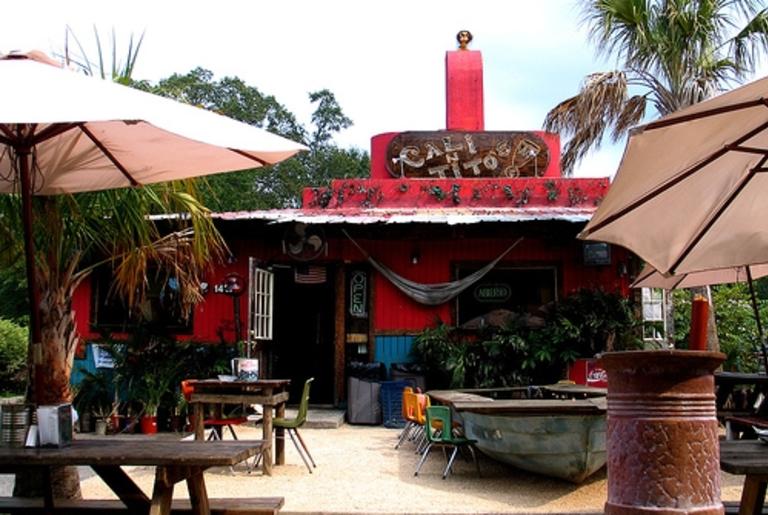 Image Courtesy of Visit Athens
14. To whom would you ask 14 questions?
There're many, but I might say, Benjamin Franklin. He was at the center of so much innovation – socially, politically, and intellectually. I'm very interested in biography, so it's not just that I want to know who did what. I want to know what it's like to live through change, and I think he could tell me so much about that.
Image Courtesy of The Franklin Institute
For more on Dr. Drake's research, read his op-ed featured in the Atlanta Journal-Constitution HERE.
We'll be back on May 14 with 14 more SEC questions and answers! In the meantime, Stay Home and Stay Safe!