---
August 14, 2020
Fourteen on the 14th with Dr. William F. Tate IV
By: SEC Staff
SECU (Twitter: @TheSECU)
You know the SEC. You know its 14 member universities, their school colors, chants, and slogans. But do you know the people? The faculty? The staff? The students? The administrators? Maybe you caught a glimpse of someone on the sidelines of a game or in a campus building, and wondered, "Who's that?" You're curious, and you want more insight. More stories, more advice, and more favorites. Well, we have you covered.
Dr. William F. Tate IV, a highly distinguished university leader and academic, was recently named Executive Vice President for Academic Affairs and Provost of the University of South Carolina. Formerly dean of the graduate school and vice provost for graduate education at Washington University in St. Louis, Dr. Tate's background combines epidemiological research and sociological studies of education and health. His hiring marks the first permanent African American Provost appointment in the history of the Southeastern Conference.
Keep reading to learn more about Dr. Tate; how his epidemiology background is proving useful in 2020; what this historic appointment means to him; his Columbia, SC bucket list; and why he values relationships over rules in our August edition of Fourteen on the 14th.
1. What interested you in the University of South Carolina?
The American South is one of the most important parts of our country – largely because the demographics of the southeast are changing rapidly. If you look at the opportunities in innovation, the development of patents, and the translation of research to products, historically, growth in these areas has come from the Northeast, Midwest, and the California area, but there's an opportunity for that to shift. In South Carolina, we have a unique opportunity to marry these shifts in demographics with a focus on innovation in a wonderful university. Add to that the president of the University of South Carolina, Bob Caslen, is committed to accessibility and affordability, two things that are incredibly important to me. Exciting!
Image Courtesy of University of South Carolina
2. How do you respond to those who have deemed you a "gamechanger" for the University of South Carolina?
It's a high compliment, but "changing the game" really means you have great partners. People cannot change the game unless they figure out how to work with teammates, and I view myself as is the type of person who wants to know the people on my team, understand their strengths, and help them to develop. I work to put my teammates in positions to succeed, and I'm transparent about their development opportunities so they have the opportunity to succeed beyond the tenure of the work relationship. That's the mission of education.
3. What is your academic vision for the University of South Carolina?
We have a chance to build synergy between the community and university so they become stronger together. We can continue to hone programs like pharmacy, nursing, engineering, and our school of medicine to focus on health and work in tandem with the community to add value to the state. However, that doesn't exclude other areas in the institution. There are no great universities without great arts and science and liberal arts programs. They are foundational, and I'm committed to outstanding liberal arts. We want our students to be employable, and to do that you have to be able to write well, communicate, and cultivate outstanding computational skills.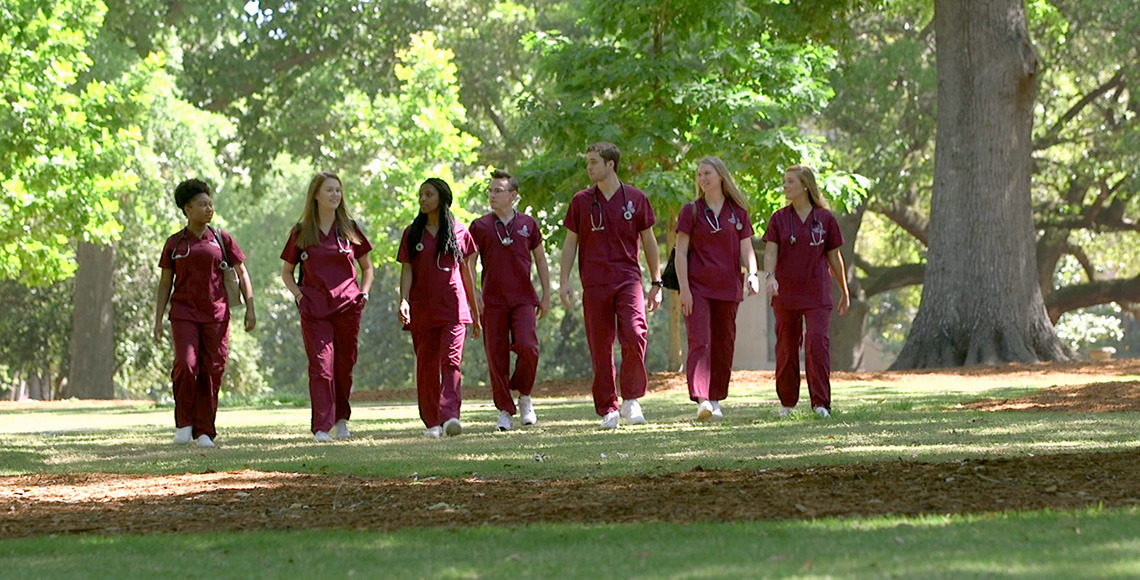 Image Courtesy of University of South Carolina (Pre-Pandemic)
4. How have your previous academic/professional experiences prepared you for the upcoming semester and its challenges?
Well, we're in the middle of a pandemic, and I'm an epidemiologist! I'm looking at managing the pandemic in terms of stabilization, evaluation, and reallocation. We're in the process of making sure we have a stable system that will keep students safe and provide them with a high-quality educational experience. I penned a paper about pandemic preparedness after the H1N1 virus hit, and I never thought I would be able to use it, but that background has been helpful. Also, my own research about race, at this time in our history, merges with epidemiology to be exactly the right background for the season we're in right now. I've been thinking about these issues for 30 years.
5. What does it mean to be the first Black provost at South Carolina and also in the Southeastern Conference?
Up until a few weeks ago, my Twitter cover photo was of me on a stage with John Lewis. He gave a graduation speech at my previous institution, and I sat behind him during the ceremony and listened. His legacy spotlights an investment made so this opportunity might manifest itself in the South and across the country. I represent the generation that is first benefitting from his and other Civil Rights leaders' initial investments. We've had some of the opportunities they hoped for, and I hope in this historic appointment at South Carolina to set a similar example for others – show them it's feasible. The Civil Rights leaders of his time expected us to be excellent at what we do, and that's my hope. I want to set an example of excellence for others to follow.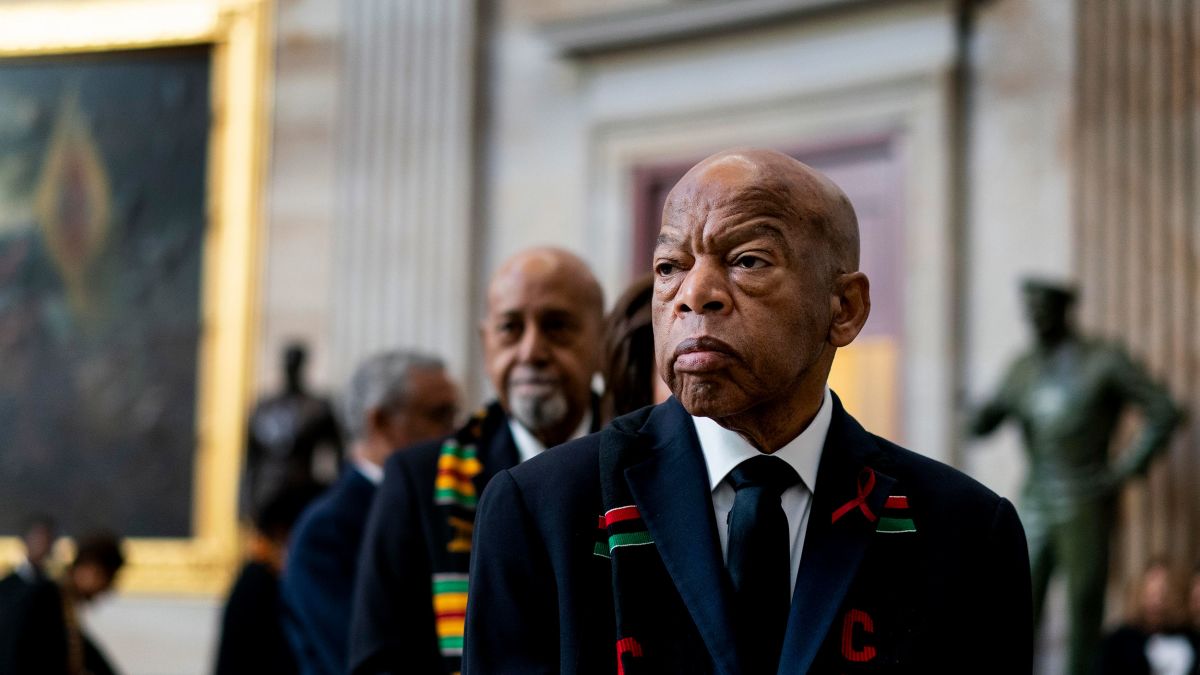 6. What is on your Columbia bucket list as a new resident?
I want to go to a football game. I don't know what the situation will be, but I want to experience the SEC vibe. I've already been to a women's basketball game here, but I'd like to see a Mississippi State vs. South Carolina game! I'd also like to explore the quality of golf courses for an amateur like myself. But more than anything, I want to understand the traditions and culture that our students really value. I want to see South Carolina through their eyes and find out what they experience here that makes this an exciting place.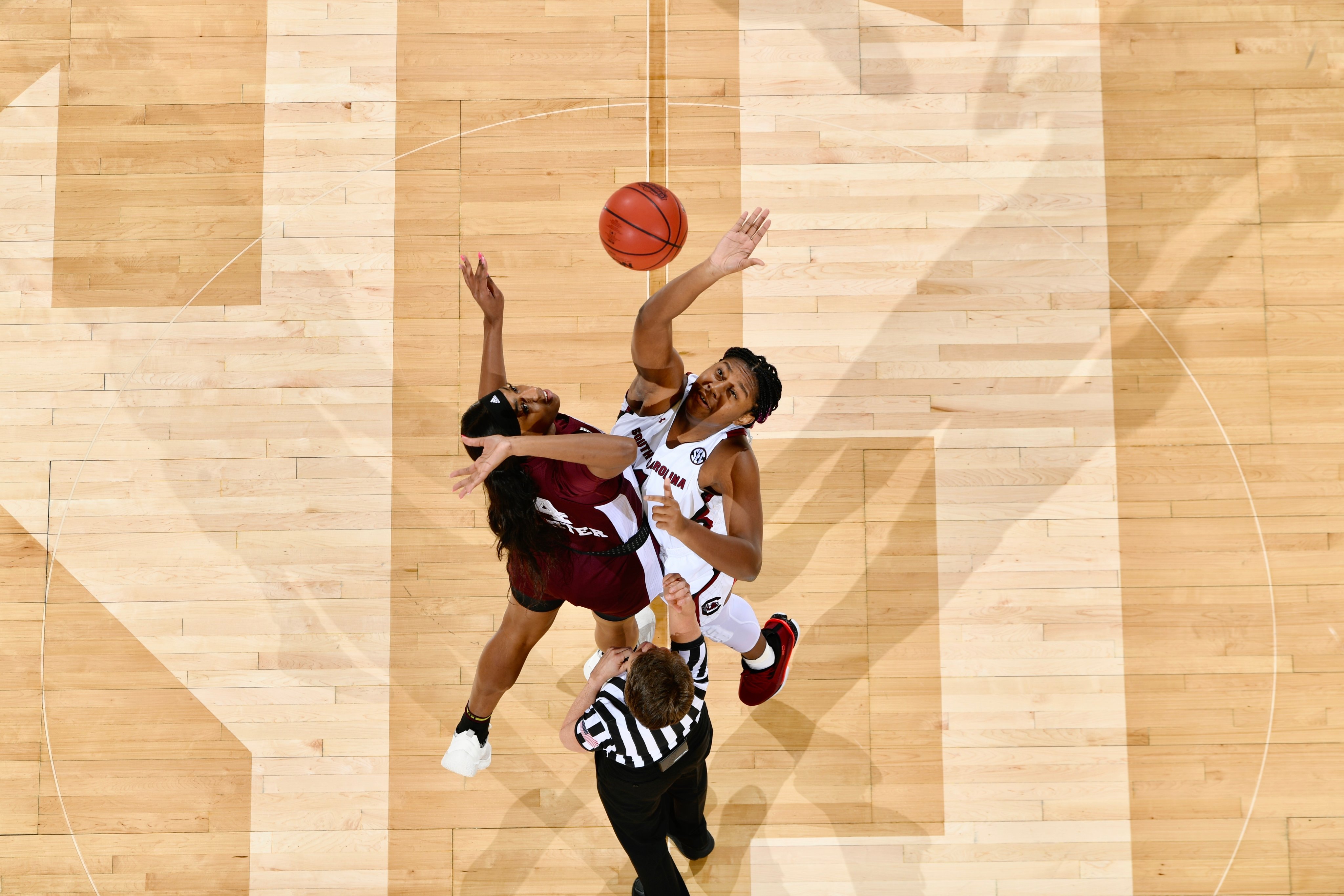 7. What is something people in Columbia would be surprised to learn about you?
I doubt if they'd be surprised to learn anything about me with the vetting I've been through and because I'm such a transparent person. I do think they'll be surprised that I'm pretty quiet. I enjoy listening, and I don't have to be talking. Most people here know me from interviews, but they'll get to know the listening and asking part of my approach a little bit more soon.
8. How do you motivate others?
I'm a big story person. You have to find people where they are, give them an analogy to let them know how much you care, and then help them understand they'll have to persevere to add value. I'm like a point guard in basketball. My job is to build you up before the game, and pass the ball to my teammates so they can score at the end of the game.
9. How do you evaluate success?
I don't confuse attendance with being successful. Being present is required, but success is putting in the work it takes to be great. Did you put in the work? Did you give everything that you possibly had? If you've done that, I'm good with the immediate term outcome. Press further to reach the long-term goal. I don't view something as a success if you didn't put in the hard work.
10. How do you unwind?
Up until two years ago, it was basketball, but I've retired from my hoop game. I wouldn't say I was a star, but I made a lot of game-winning shots. I'm now a fledgling golfer, and I'm using my three-point touch to at least get a bogey. That's my goal. I want to be a bogey golfer to unwind, but I want to be a par provost in that 99th percentile.
11. Who is your biggest inspiration?
My biggest inspiration in the modern era of my life is my grandparents. My grandfather was from Mississippi, and he moved from Oxford to Memphis, then to Chicago to provide his family the opportunity to get a quality education. My grandparents had intergenerational visions for our lives. They wanted to set us and our children up for success. It's something I carry with me for my family and for the students I work with. I'm always asking students to think about what their decisions look like for children, if they want them, or for their family members – not just themselves.
12. What is the best advice you've ever received?
The thing I carry with me as a leader is that "Rules without relationships lead to rebellion." The most important part of our human endeavor is to know who your neighbor is and to understand and be respectful of them. Before you set up law, rules, and governing principles, you should know who people are. It's the most important thing we can do as citizens and residents who are trying to figure out how we want to be treated and how we operate. The current pandemic shows us this. Our lack of relationship harms our society.
13. Do you have any hidden talents?
Most people are surprised when I give a speech. My normal demeanor is a straight-faced, analytical kind of guy. I'm quiet most of the time, and they don't really know what to expect because I can be stoic. So, public speaking is definitely a hidden talent until it happens. People always say, "I didn't know you were like that! You're so quiet." 
14. Who would you ask 14 Questions to?
Top of mind I would say Jesus, but He answered many questions in the Bible. I'm a big biography reader, and I'm reading a book right now on Richard Greener, the first Black professor at the University of South Carolina. He was also the first Black graduate of Harvard University. I'd like to ask him what that was like. It was right in the middle of Reconstruction, and I think it'd be interesting. He was a remarkable intellectual, and he was also a lawyer. It's an amazing story, and he was a brilliant renaissance man. I would be curious to hear what he would have to say about his experiences.
We'll be back on September 14 with 14 more SEC questions and answers! In the meantime, learn more about Provost Tate here and the Richard T. Greener statue here.