---
February 14, 2020
Fourteen on the 14th with Greg and Cathy Sankey – Continued
By: SEC Staff
SECU (Twitter: @TheSECU)
Click Here For Part One. 
Greg Sankey is Commissioner of the SEC, but he's also the dry humored husband of the equally formidable Cathy Sankey. Cathy has a servant's heart, a keen eye, and the astute ability to know exactly what to say in a moment. Here's part two of their sit-down with us in this Valentine's Day edition of "Fourteen on the 14th."
8. What's the best gift you've ever received?
Cathy said: "When Greg and I had our 25th wedding anniversary, he donated money for a water well in India in our name. I thought that was pretty special." For Greg? "A DVD of U2 playing at Red Rocks in 1983, from Cathy."
9. What's your guilty pleasure?
Cathy said: "It's food for me. I like the Christmas and Valentine's Little Debbie holiday cakes." Greg likes sweets too – but near the top of the list? The fresh strawberry sundae at Doug's Fish Fry in Skaneateles, New York. Preferably large. And only with hard ice cream.
Image Courtesy of Little Debbie
10. If I spend 24 hours in Skaneateles, where should I visit?
Greg said: "Here's a perfect day: In the summer you wake up early, read for a while, and go to Johnny Angel's for a Western omelet with no cheese. After breakfast, you walk across the street to the bakery and get a chocolate covered cake donut. Then you head to the lake. A few hours later, you visit Doug's Fish Fry (after which, you'll go back to the lake to paddle board). You have Yankee pot roast and a tri-berry tart for dinner at the Sherwood Inn. Finally, you go to Skan-Ellus Drive-In for a large chocolate vanilla twist on a cone." Cathy offered only one change to the itinerary, for her, the fresh strawberry sundaes are best enjoyed with soft serve ice cream. Editor's Note: There are at least three coffees in this perfect day scenario.
Image Courtesy of Only In Your State
11. What's your favorite thing to binge-watch?
Cathy said: "I'm not really much of a binge-watcher, but I do like to watch NCIS and Bull. I have to be careful watching HGTV. It can breed a spirit of discontent." Meanwhile, without hesitation, Greg said, "I watch Deadliest Catch! If we're choosing two shows, then Gold Rush: Alaska would be next."
12. Who is your biggest inspiration?
Greg said: Peter Cetera. He's the lead singer of Chicago, and he sang, "You're the Inspiration." It's a literal interpretation." Cathy laughed about how Peter Cetera would translate in an article and followed up with a less literal interpretation.  "I don't have one person. I look for inspiration in a lot of different people. Greg's mom inspires me with her energy. Nothing bothers her and she's still running up and down stairs in her mid-70s. My mom also inspires me with her level of caring and dedication." Editor's Note: Click our photo of Peter Cetera for some inspiration (or background music).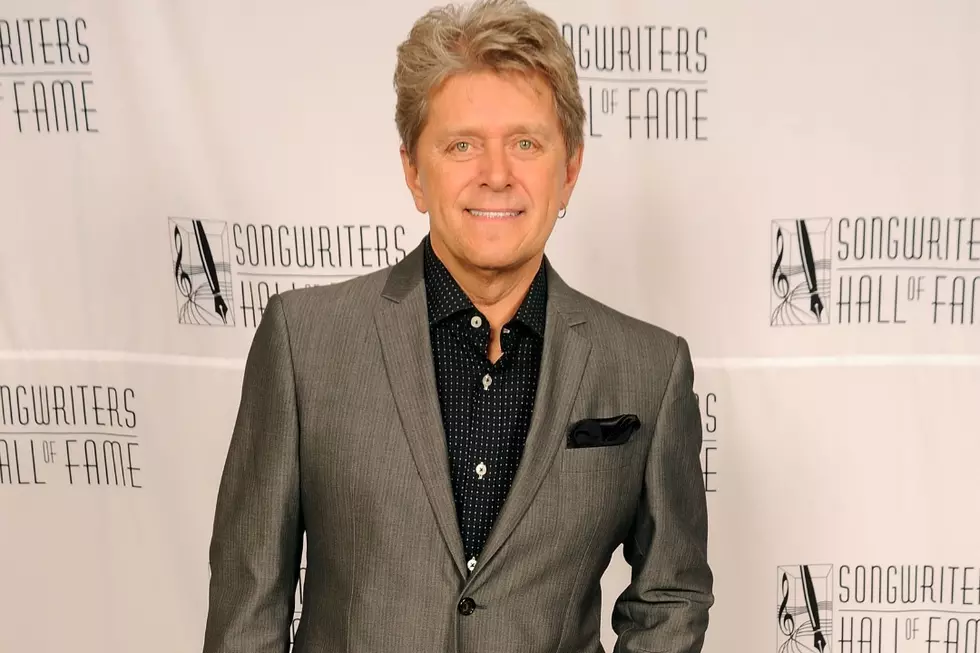 Image Courtesy of Ultimate Classic Rock.
13. How do you motivate others?
Cathy said: "I can be the come alongside type of encourager, but I also look for ways to encourage people in their success." Greg agreed with the idea of multiple forms of encouragement, saying, "It varies based on the individual. Globally you want to set expectations, but then how you manage and move people forward depends on their ability to meet those expectations."
 14. Who would you ask 14 questions to?
Greg said: "Cathy. Seriously. I've learned a lot answering these questions. Oh! Can I put Bono on there? That's a good one!" Cathy took a bit longer to answer, but after some introspection she suggested her grandfather, Arthur Kesinger, who passed away before she was born.  
We want to thank the Commissioner and Cathy for taking some time to give us a little insight into who they are individually and as a couple. And, we'll be back on March 14 with 14 more SEC questions and answers!