---
March 14, 2021
Fourteen on the 14th with LSU's Dr. Stacia Haynie
By: SEC Staff
SECU (Twitter: @TheSECU)
You know the SEC. You know its 14 member universities, their school colors, chants and slogans. But do you know the people? The faculty? The staff? The students? The administrators? Maybe you caught a glimpse of someone walking around campus and wondered, "Who's that?" You're curious, and you want more insight. More stories, more advice and more favorites. Well, we have you covered.
Dr. Stacia Haynie, Executive Vice President for Academic Affairs and Provost at Louisiana State University, found her calling in higher education and judicial policy. And as the first tenured political science professor at LSU, we think she is a great selection for our Women's History Month edition of Fourteen on the 14th. Keep reading to learn more about how Dr. Haynie went from learning to drive a tractor at age 10 to LSU Provost, how she motivates the LSU community with fudge and the red velvet cake she wants served at her funeral.
1. When or how did you discover you wanted to work in higher education?
I always loved being a student. I loved learning, and the bigger the challenge the better. I was very active in scholastic competitions in Texas, but my parents didn't have the resources to send me to college, so I was very fortunate to get academic scholarships and a private donor scholarship. After teaching high school theatre and speech, I knew that wasn't for me, but the skills I learned were invaluable to a role in a public-facing position, so I went back and got my Ph.D., and I was fortunate to land at an SEC institution. It's the best gig on the planet.
2. What do you love about your job?
The students, of course, are what motivate all of us, but I can sum up what I love as the "transformative power of higher education." I grew up in a tiny town in north Texas on my grandfather's cotton farm. I was chopping cotton at eight and driving a tractor at 10. I learned so much, and I have enormous respect for farmers, but that's not what I wanted to do. That's the transformative power. I've had a life well-lived because I got to go to college. That's not to say other people's lives aren't rewarding, but for me, I've gotten to talk to judges in South Africa, India and the Philippines about their legal systems. I never would've imagined that on the tractor. It's so very rewarding to offer that to students who are here today.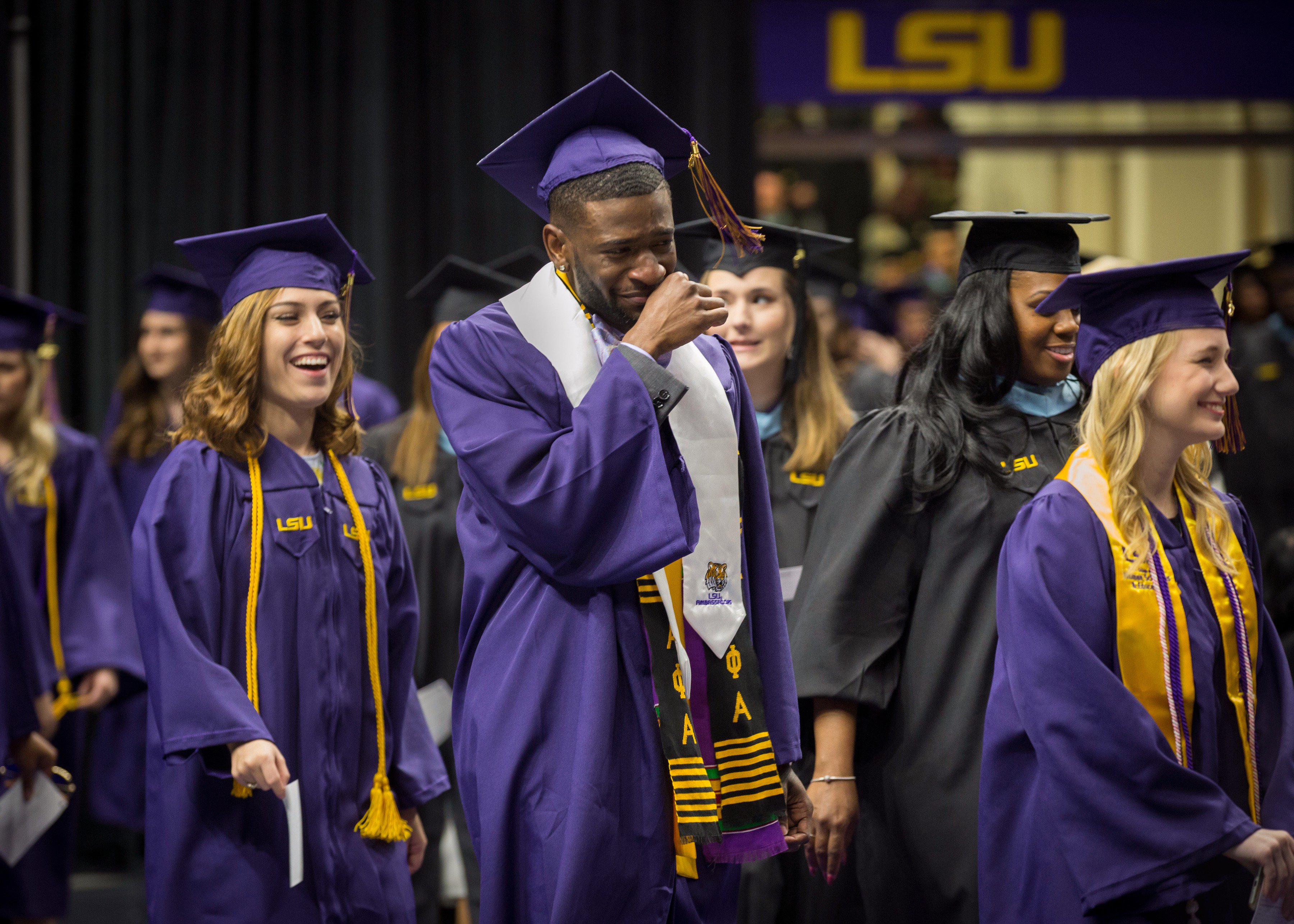 Image Courtesy of LSU (Pre-COVID-19)
3. How has higher education changed in terms of women in leadership positions?
When I started in 1990, there were no women in political science. I was the first woman to be tenured and to reach full professor. There are now several amazing women there and in prominent leadership roles across our campus. It's been incredible to witness the impact of women serving as role models, impacting policy and paving the way for the future. This has also been the case for many underrepresented groups on campus. When you don't have different perspectives, you don't see challenges from other lenses. Ultimately, as we continue to bring diversity to campus, we get stronger.
 4. What advice do you have for women who want to become leaders in higher education?
You have to do the work in the classroom first. Be a really good teacher, then leverage every opportunity you have. If you're asked to serve on a university-wide committee or you're asked to chair a committee or to speak at an event, put the work in. Those things are often how you'll be identified as someone with leadership potential. I also encourage women in academia to seek to understand what leadership opportunities are available and what skills those leaders have that they need to develop, in addition to looking at the gaps you can fill in to stand out.
5. How have women in leadership positions in athletics contributed at LSU?
It's so critical to have those role models. Thinking about someone like Head Women's Basketball Coach Nikki Fargas, I've been to campus events where she's the speaker on leadership for our staff and faculty. It's not just our students who benefit from women in leadership. The campus at large has benefitted from the presence of people like her and Fran Flory (Head Volleyball Coach). These women are taking the opportunity to speak to students and staff, and that's important for everybody.
Images Courtesy of LSU Athletics (Fargas – L) and Volleyball Mag (Flory – R)
6. How do you motivate others?
Sugar. I'm being somewhat facetious, but I think it's important to thank people and acknowledge their contributions. I try to create an environment where individuals are recognized for their work and where we build sincere relationships. So, I do actually bring the sugar though. There's a baker in town who makes the absolute best cakes and king cakes. We haven't had as many this year because of COVID-19, but as soon as I can, I'm bringing them back. I also make fudge. If teams have big wins or it's been a challenging week, I try to make it "fudge-worthy." There will be lots of fudge when we cross through to the other side of the pandemic.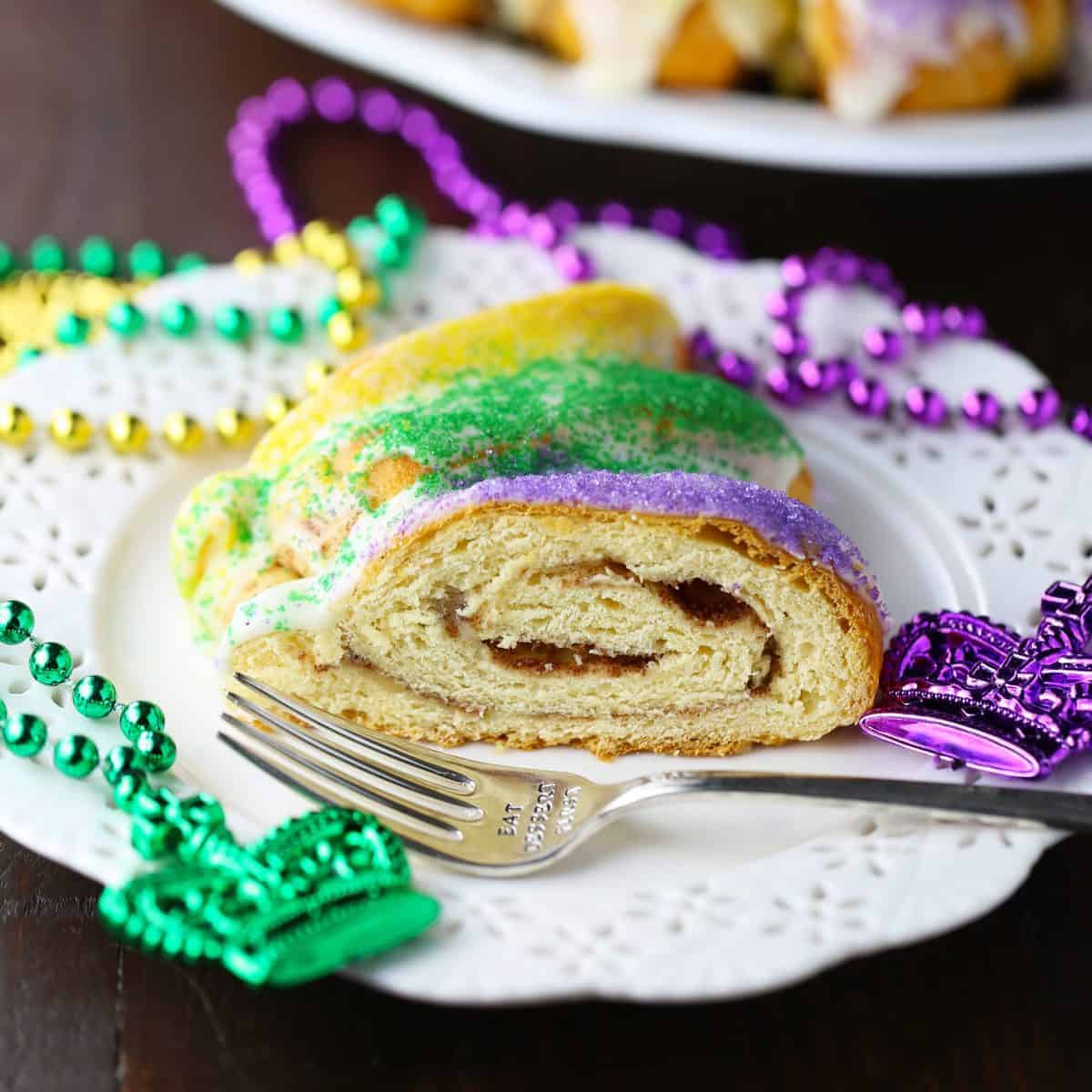 Image Courtesy of Mom Loves Baking
7. What keeps you up at night?
These days, the health and safety of our campus, but that's keeping everyone up. I want to ensure our students have an exceptional academic experience. What can we do better? How can we support the research and scholarly activities of our faculty or the academic experience of our students? How do we increase access and support our increasingly diverse student body to ensure they know they matter and belong?
8. How do you unwind?
I exercise. I have a fabulous little YMCA that I normally go to for exercise classes. I also have been bouncing a basketball recently. I'm a theatre major, so I still take in those opportunities – particularly on our campus. I love this quote from a Tchaikovsky opera based on the novel Eugene Onegin by Alexander Pushkin – our students performed it a few years ago in Russian. "Heaven sends us habit instead of happiness." When you get comfortable, and you don't grasp for the challenge or the thing that could be different, you get in the habit. That doesn't mean you have happiness. I love it because it reminds us to be happy, not comfortable. Whether it's Netflix, reading or the opera, I'm happy.
9. What's the best gift you've ever received?
For our 40th wedding anniversary, my husband and I took a trip to Greece. We were there for two weeks and it was incredible! It was actually the first extended vacation I've ever taken in my life.
10. Who is your biggest inspiration?
My dad. He grew up a farmer, went to college later in life, and did it with three children. He became a high school biology and chemistry teacher and was phenomenal. He instilled confidence and an incredible work ethic in me, and he was wonderful. I will say, the only "B" I ever had on my report card was an 89 on a six weeks test he gave me. When I mentioned it to him, he shrugged and told me that's what I earned.
11. How do you handle pressure in your career?
I've been very fortunate, and there's an advantage to sequential leadership opportunities. Having the series of roles I've had – particularly the privilege of serving as department chair – was important. Department chair is one of the most important and among the hardest jobs on a college campus. It helped me learn to meet deadlines, handle challenging situations, and it positioned me for the next opportunity where the challenges were a little bigger and the pace was a little faster. It also helps to have an incredible team. Even though you face pressure, you manage collectively because you have people who are smarter and more talented than you along for the ride.
 12. What's the best advice you've ever received?
Bob Kuhn, former Director of LSU Budget and Planning always said, "You can only spend it once." He also said when you're responsible for stewarding resources to achieve a mission, you need to be strategic. I have not yet had a faculty or staff member come to me and say they have a game changer that won't cost a dime. We're stewards of student, family and state resources, and we need to be respectful of that.
13. If I spend 24 hours in Baton Rouge, where do I have to visit?
I would send you to Digiulio Brother's Italian Cafe because food here is huge. They have amazing calamari and the best red velvet cake on the planet, which is why I go there. That red velvet cake will be served at my funeral. It's Nannette Mayhall's red velvet cake. We have to give her credit. You also have to go to Coffee Call for beignets and to Café Au Lait for coffee. Finally, we'd have to find somewhere with crawfish … Mike Anderson's is a good option.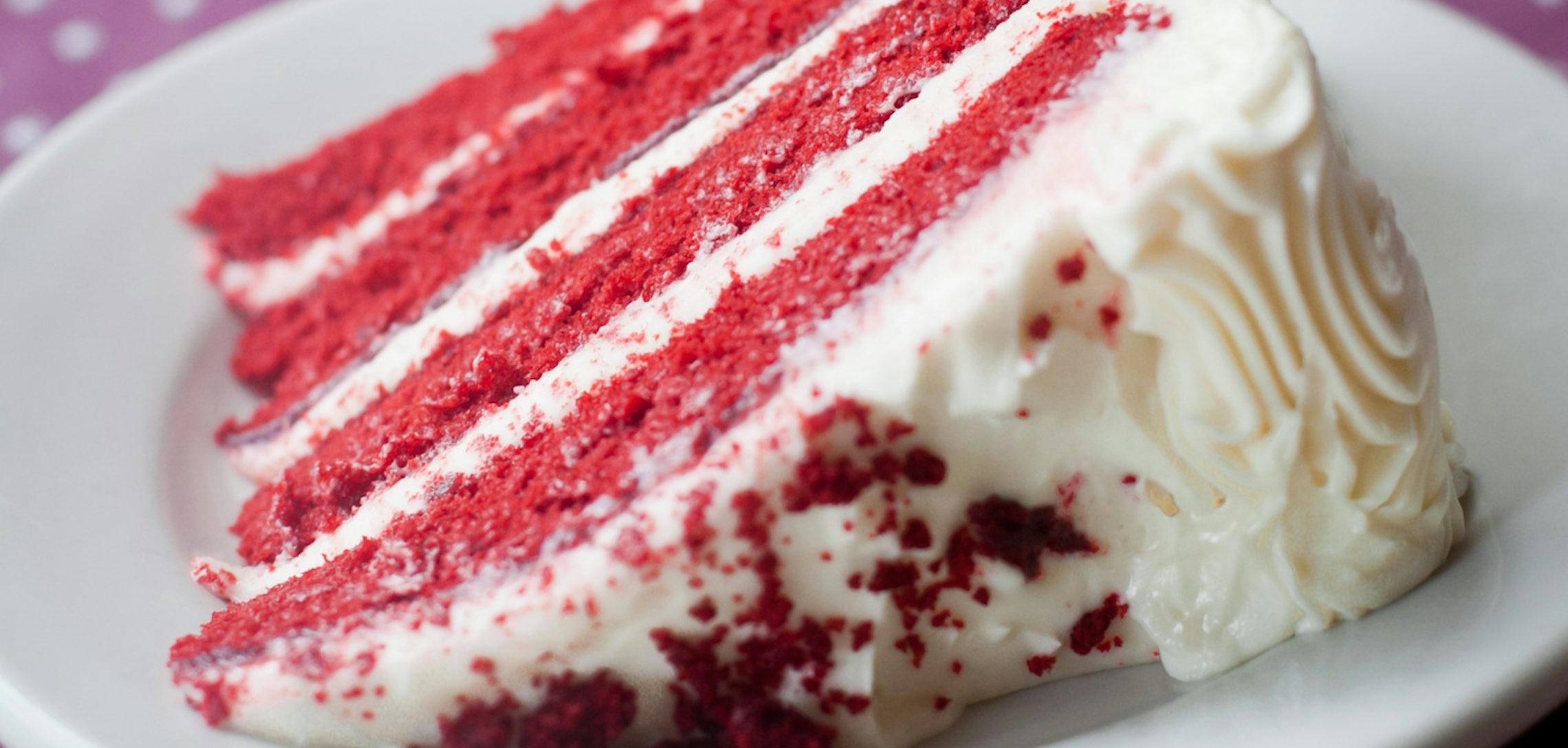 14. Who would you ask 14 questions?
I would want to sit down with Nelson Mandela. I'm a student of judicial politics. I've visited South Africa to sit down with judges and talk policy, and I've studied the rise and fall of Apartheid specifically, so I'd love to talk to him.
We'll be back on April 14 with 14 more SEC questions and answers! Thanks for reading!