---
February 14, 2021
Fourteen on the 14th with the University of Alabama's Dr. G. Christine Taylor
By: SEC Staff
SECU (Twitter: @TheSECU)
You know the SEC. You know its 14 member universities, their school colors, chants and slogans. But do you know the people? The faculty? The staff? The students? The administrators? Maybe you caught a glimpse of someone walking around campus and wondered, "Who's that?" You're curious, and you want more insight. More stories, more advice and more favorites. Well, we have you covered.
Dr. G. Christine Taylor, Vice President and Associate Provost for Diversity, Equity and Inclusion at the University of Alabama, has made quite a name for herself during a 25-year career in higher education. But the Tennessee native spent her formative years integrating spaces ranging from her own elementary school to the field of broadcast journalism. We think she is the ideal selection for our Black History Month edition of Fourteen on the 14th, so keep reading to learn more about how Dr. Taylor balances supporting different communities on campus, how she motivates others and her most recent Netflix binge.
1. How would you describe your role to someone who isn't familiar with the higher education landscape?
I consider myself to be a change agent. I want to help organizations reach the goals they set for themselves with respect to diversity, equity and inclusion.
2. How or when did you know diversity and inclusion is what you wanted to do for your career?
I've been preparing for this moment my entire life. I had to figure out as a first grader how to live in an environment not built for me, and as a woman who began my career in broadcasting, I found myself to be the "first" and/or "only" often. During graduate school I worked in residence life and oversaw training and development, which allowed me to focus on how we can help young people understand issues that are not only foreign to them, but also critical to their personal success. I have learned people make changes; not the policies or rules or regulations an organization uses as guidelines for conduct, and I realized that was a lovely convergence between my passion and profession.
3. How have current events influenced your work at the University of Alabama?
We saw a tremendous uptick in the focus of our work after the murder of George Floyd. There's been a concerted interest from people who want to be engaged and to understand what they don't understand. We've done lots of workshops on how to be an effective ally, and we've had conversations about the history of our campus. Most people want to make sure they are doing all they can to move in an affirming way. I'm particularly proud of the virtual vigil we hosted to allow faculty, staff and students to provide context for the events.
4. How do you balance supporting different historically underrepresented groups who often desire different variations of equality?
Because every group has a different history, different lived experience, and different levels of concern depending on the environment they're in, the most important thing anyone in my role can do is familiarize himself or herself with specific communities, listen and then create change. There's not a cookie-cutter answer for every group of people, so you have to be relational. You have to connect, be a good listener, respect differences and work toward the common goals that they establish. At the end of the day, I strive for every student to feel like they can thrive, not just survive.
5. What's been the most gratifying part of your experience at the University of Alabama?
I've enjoyed the fact that this campus is ready to engage in change. There are so many people who are like, "Yeah, I want to make a difference and leave a legacy." That is music to a chief diversity officer's ears. One doesn't want to imagine that you're pushing a boulder up hill. Rather, I've found a campus that recognizes that the next level of excellence is tied to issues related to diversity, equity and inclusion.
Image Courtesy of University of Alabama
6. How do you define leadership?
Leadership is the capacity to set a vision, surround yourself with the best folks and empower them to help you implement the vision. You have to have strong communication skills; get buy-in; and then celebrate, reward and acknowledge people. I always operate with a spirit of gratitude. There's nothing I do on campus alone – it's the team that moves the agenda forward.
7. How do you handle pressure in your career?
Pressure has made my prayer life better. I'm of an age now where I'm increasingly aware of the brevity of life – even before COVID. I'm also of the belief that I have assignments on my hands. To that end, I work to make sure I complete those assignments. I also recognize now I'll never say, "Oh, if I only had one more day on my job." It'll be, "Oh, if I only had one more day with my family." So, I try to strike a balance. I try to say, "I Love You," at the end of every conversation because I don't ever want my family to question my love for them or to think I'm too busy for them.
8. Do you have any hidden talents?
I play the piano! I used to play for church choir, and I used to be able to sing, but I don't do that as much anymore. I'm also a seamstress! I made one of my *soror's wedding dresses, and it was great! I love love pomp and circumstance. I also catered her wedding and did her makeup.
*Editor's Note: Dr. Taylor is a member of a Zeta Phi Beta Sorority, Inc. — a Divine 9 sorority. The Divine 9 is a group of Historically Black Fraternities and Sororities. Soror is a common D9 replacement for the commonly used term sorority sister.
9. What is the best gift you've ever received?
A week in St. Maarten. A friend of mine stayed with me while she was building her home, and she let me stay on her property in St. Maarten. It was incredible! I went with a friend, and we loved it. We always say we need to go back. I rediscovered my love for lobster there.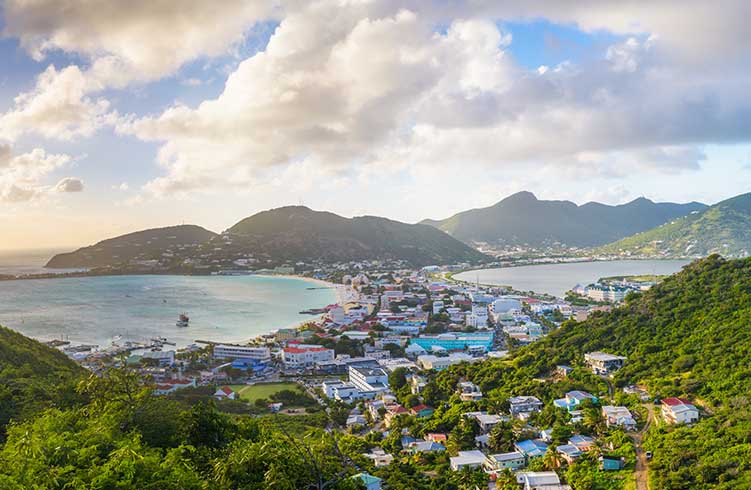 Image Courtesy of World Nomada
10. How would your best friend describe you?
My friends would say I'm courageous and creative; a good speaker; very bright and a great problem solver. They would also say if we're friends, we're friends. I care enough about them to be against anyone who's against them – including them. Sometimes you have to say, "I love you, but I have to tell you the truth because this is in your best interest." I'm that friend.
11. How do you unwind?
I just started watching Netflix over the holidays – Voices of Fire, Bridgerton, Grace & Frankie and comedy specials. I had no idea what bingeing was, but I get it now. I also love music and reading, and when I was a kid, I loved Child Craft, so now I'm really big into DIY projects. At Christmas I decided I wanted to do up my door, but I thought it might be too late in the season to do it. Then I remembered my late brother always said many people spend their lives waiting for Butch – our local undertaker – to come after them. So, I did my door in grand style. I was so proud!
12. If I spend 24 hours in Tuscaloosa, where do I have to visit?
One thing you have to do is take the Civil Rights trail. I don't think people realize Bloody Tuesday happened here a year before Bloody Sunday. So, you have to do that. You also have to go to the amphitheater for a good concert. I'd also say you have to go to a program at the Intercultural Diversity Center in the Ferguson Center on campus. It's a brand-new space for students to use and share and for us to hold events and exhibitions.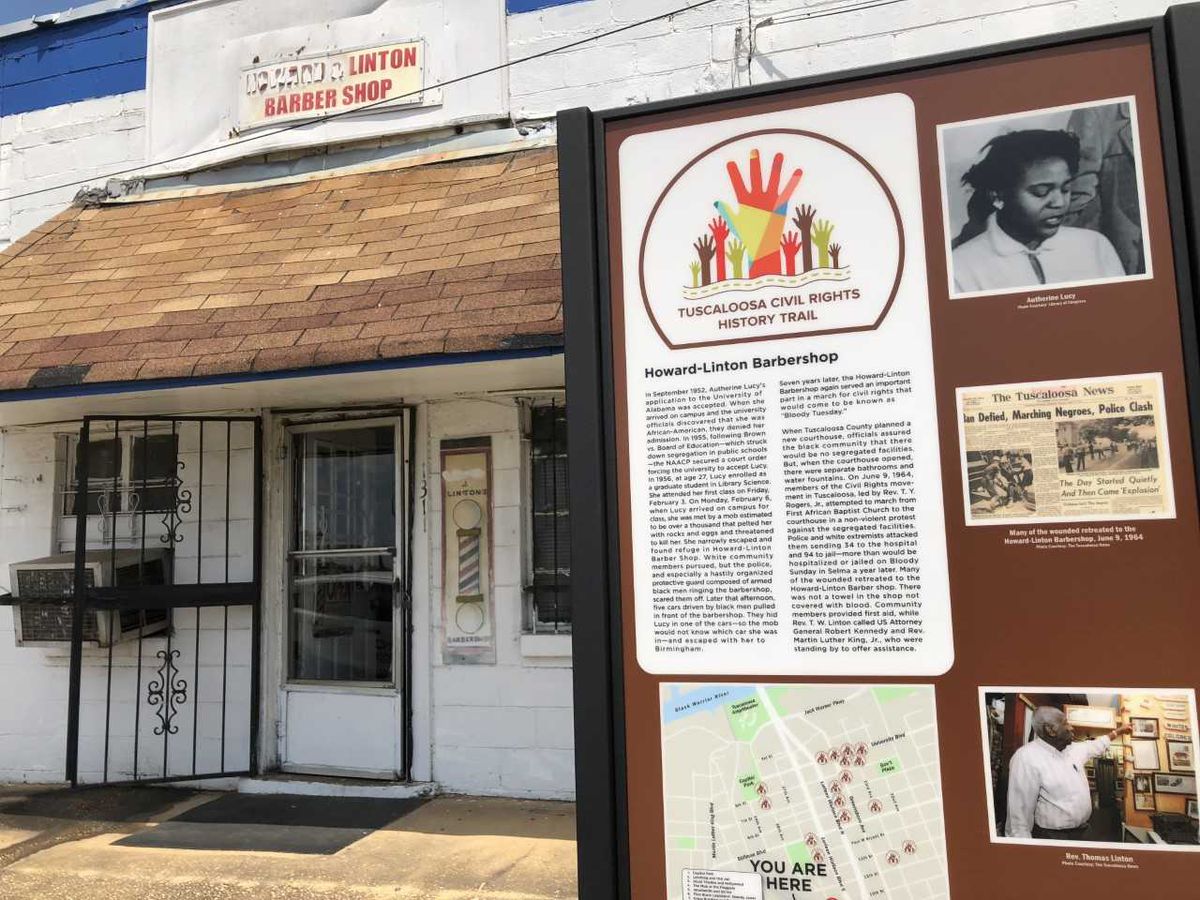 Image Courtesy of Alabama Travel
13. Who is your biggest inspiration?
As I've gotten older, it has become my family. My paternal grandmother grew up as a sharecropper with my dad. She literally died wanting to be able to read the Bible and write her name. My father, while he could sign his name, was not literate. He couldn't have read my dissertation. My mother, while she graduated from her high school as valedictorian, did not have the resources to go to college. However, her mother was dedicated to making sure education was a foundation for us. All of my parent's children ended up being college graduates. I'm inspired by their tenacity and their belief in the transformative power of education. I'm inspired by the prayers that my grandmother prayed and the recognition that God is always faithful. I always say if a woman who couldn't read and write her own name could lead a successful life, "I ain't got no excuse." I have to honor that legacy.
14. Who would you ask 14 questions?
Stacey Abrams. She's demonstrated that even when you're done wrong, you don't quit – you just get busier. I think that's an outstanding leadership quality. I also think Cicely Tyson. She had a standard for her work, and she didn't dip below that standard. She was authentic, and you knew anything she did was quality. She didn't bow to pressure to create for the sake of anything other than the craft.
Images Courtesy of Harper's Bazaar and Vanity Fair
We'll be back on March 14 with 14 more SEC questions and answers! Thanks for reading!