---
June 18, 2021
Juneteenth 2021: Continuing to Understand the Black American Experience
By: SEC Staff
SECU (Twitter: @TheSECU)
In 2020 it was all but impossible to ignore the hints of change – company statements, diversity initiatives, new laws, and monument removals – brought upon by the global outrage that followed the deaths of unarmed Black men and a woman in the United States in early spring. Tucked inside some of those initiatives and statements was something you were possibly hearing about for the first time… 
Juneteenth. 
While Juneteenth wasn't new, the events of 2020 pushed it into the mainstream of America's conscious, causing some to question the very meaning of freedom and independence. And earlier this week it was established as a U.S. federal holiday. 
Juneteenth, observed every year on June 19, marks the abolition of slavery in the United States. Though the Emancipation Proclamation was signed in 1863, enslaved Africans in Texas (the western-most state permitting slavery) were not notified of their freedom until more than two years later, on June 19, 1865. On that date, General Order Number 3 was read in Galveston at Ashton Villa, and the moment was forever etched in history. 
For #Juneteenth21 we're bringing back these 19 resources (in alphabetical order) to watch, read, or listen to that highlight Black excellence, history, and the work yet to be done in the fight for equality. 
Happy Juneteenth! 
4 Little Girls, 1997 | Hulu 
Image Courtesy of IMDB 
This 1997 Spike Lee documentary film chronicles the events surrounding and after the 16th Street Baptist Church bombing in Birmingham, Alabama, in 1963 in which four young girls were killed. Featuring interviews, home movies, and archival footage, it has been hailed for offering significant historical context for the bombing and the almost decade-long search for justice, ultimately leading to the conviction of Robert Edward Chambliss in 1977. 
13th, 2016 | Netflix 
Image Courtesy of IMDB 
Thought-provoking and emotional, this documentary on the Thirteen Amendment explores the abolition of slavery in the United States and its implications on mass incarceration in the Black community. Critically acclaimed, 13th sheds light on the economic impact of the war on drugs, convict leasing, privatized prisons, and sentence lengthening. 
Black-ish, 2014 | Hulu 
The scripted television sitcom Black-ish (and subsequent spin-offs Grown-ish, Mixed-ish and in development Old-ish) follows the Johnsons – an upper-middle-class Black family making space for themselves in a less than diverse California neighborhood. A Golden Globe winner in 2017, Black-ish addresses how microaggressions and homogeny in the workplace and education impact Black America. And as a bonus, the season four premiere focused on Juneteenth! 
Bud, Not Buddy by Christopher Paul Curtis, 1999 
Bud, Not Buddy is a classic work in which racism, the Great Depression, Sundown Towns, and childhood innocence are explored through the eyes of young narrator Bud, making it a worthwhile option for anyone navigating conversations about race with children. This picture of the Black American experience earned Bud, Not Buddy a 2000 Newberry Medal for the Most Distinguished Contribution to American Literature for Children and a 2000 Coretta Scott King Award. 
Code Switch, 2013 | National Public Radio, Apple Podcasts 
Presented as "the fearless conversations about race that you've been waiting for," Code Switch tackles politics, sports, history, and more. Notable topics in the five-year-old podcast include intersectional feminism, police brutality, reparations, bigoted themes in classic literature, and respectability politics. 
The Death and Life of Marsha P. Johnson, 2017 | Netflix 
An investigative documentary, The Death and Life of Marsha P. Johnson explores mysterious deaths surrounding Gay Pride in 1992, with a primary focus on Stonewall veteran and transgender activist, Marsha P. Johnson. This film questions Johnson's supposed suicide and the events leading up to it, including harassment and the dearth of police investigations into LGBTQIA+ hate crimes in the area. 
I Know Why the Caged Bird Sings by Maya Angelou, 1969 
An autobiography and National Book Award nominee in 1970, I Know Why the Caged Bird Sings tells the story of the late Maya Angelou, her upbringing in Stamps, Arkansas, and her struggles with racism and identity in the American South. The most acclaimed of Angelou's works, Caged Bird remained on the New York Times bestseller list for two years – despite attempts to censor its depictions of racism, sexuality, and sexual assault. 
Juneteenth Jamboree by Carole Boston Weatherford, 1995 
Another child-focused option, Juneteenth Jamboree showcases Juneteenth festivities through the eyes of Cassandra, a young girl who moves to Texas and is introduced to the occasion through family and friends. Juneteenth Jamboree is the first work of notable author Carole Boston Weatherford, who aims to explore Black family stories and traditions in her much-lauded work. 
Just Mercy: A Story of Justice and Redemption, 2015 | Hulu 
Now a major motion picture, Just Mercy: A Story of Justice and Redemption is a memoir about activist lawyer Bryan Stevenson, the Equal Justice Initiative, and the case of Walter McMillian – a man sentenced to death for a crime he didn't commit. The book was a No. 1 New York Times bestseller, and the recent movie adaptation garnered a 2020 NAACP Image Award for Outstanding Motion Picture. 
LA 92, 2017 | Hulu, Netflix 
Image Courtesy of IMDB 
Much like 4 Little Girls, the acclaimed documentary LA 92 relies on archival footage to deliver the story of the 1992 Los Angeles riots. In an effort to present a broader history of police brutality and racism in America, LA 92 moves beyond the well-known Rodney King beating to examine other incidences like the shooting of Latasha Harlins and the 1965 Watts riots. 
Little Fires Everywhere, 2020 | Hulu 
Image Courtesy of IMDB 
This adaptation of Celeste Ng's novel of the same name follows Black artist Mia Warren and her daughter as they move into a planned community designed to foster integration. Previously living in their car, the pair are discovered by a White neighbor who offers them her rental house in Shaker Heights, Ohio. Chock full of microaggressions and conventions that perpetuate racism, Little Fires Everywhere questions the appearance of perfection, whether being "good" and "nice" are synonymous, and if they are, in fact, the opposite of being racist. 
POSE, 2018 | Netflix 
Image Courtesy of IMDB 
Set in a different decade each season, POSE explores the challenges faced by the LGBTQIA+ community, including discrimination, homelessness, and a lack of medical access during the height of the AIDS pandemic. Season one chronicled the 1980s New York City LGBTQ and gender-nonconforming ball culture, while season two stepped into the 1990s. The series wrapped up its final season this month. 
The Real Story of Rosa Parks – And Why We Need to Confront Myths About Black History, 2020 | TED Talks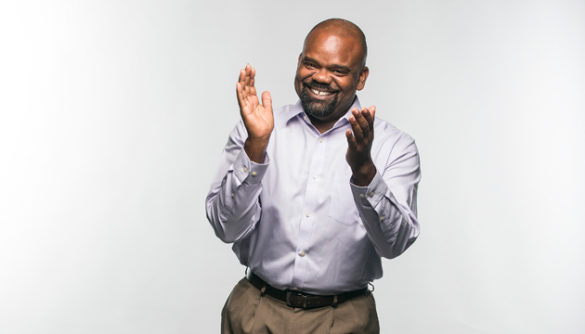 Image Courtesy of Vanderbilt University 
Do you know the true Rosa Parks' story – the one that doesn't depict her as frail, passive, and tired? Vanderbilt University Professor Dr. David Ikard shared her story in a Ted Talk, telling the audience Parks was not simply tired in that pivotal moment when she refused to sit in the back of the bus. He goes on to explain societies' need to make Black history digestible, contrasted with the importance of instead articulating factual accounts of Black history to bolster the fight against racism and personal bias. 
Say Her Name: The Life and Death of Sandra Bland, 2018 | Hulu 
Image Courtesy of IMDB 
This 2018 documentary chronicles events surrounding the 2015 death of activist Sandra Bland. With filming and research beginning just ten days after her death, Say Her Name: The Life and Death of Sandra Bland sheds light on her activism, life, and the allegations surrounding her arrest and death in Texas. In addition to posthumous footage, Say Her Name features vlogs from Bland describing her personal mission and passions. 
Toni Morrison: The Pieces I Am, 2019 | Hulu 
Image Courtesy of IMDB 
In Toni Morrison: The Pieces I Am, late Nobel Prize-winning novelist Toni Morrison tells her own story of life, literature, and how the two intersected throughout her career. Known for her poignant writings about racism, Black women, and politics; The Pieces I Am explores Morrison's childhood, education, and modern reflections on racism, with interviews from cultural icons like Angela Davis and Oprah Winfrey. 
Trial by Media, 2020 | Netflix 
Image Courtesy of IMDB 
While Trial by Media focuses on the seminal role of broadcasting in several landmark and high profile criminal trials, episodes two and three directly examine journalism's ability to expose police brutality and white supremacy, and its subsequent ability to mobilize those fighting injustice. Episode 2, 'Subway Vigilante,' identifies a turning point in the delineation of self-defense versus assault, while Episode 3, '41 Shots,' examines the case of unarmed Amadou Diallo, a Guinean immigrant fired upon 41 times by four white NYPD officers outside of his residence. 
Self-Made: Inspired by the Life of Madam C.J. Walker, 2020 | Netflix 
Image Courtesy of IMDB 
Aside from showcasing Auburn University alumna and Oscar-winning actress Octavia Spencer, Self-Made: Inspired by the Life of Madam C.J. Walker looks at the journey to success of America's first female self-made millionaire. Based on the biography written by her great great granddaughter, A'Lelia Bundles, Self-Made chronicles the road from Sarah Breedlove – a washer tired of being mistreated because of her appearance, to Madam C.J. Walker – an entrepreneur and CEO who led thousands of women to their own financial freedom. 
Who Killed Malcolm X?, 2019 | Netflix 
Image Courtesy of IMDB 
This six-episode investigative documentary follows activist Abdur-Rahman Muhammad, who set out to discover the truth behind the assassination of civil rights leader Malcolm X. Muhammad uses all lenses in Who Killed Malcolm X?, but focuses on his proximity to the Nation of Islam, celebrities and high-profile athletes, and the police. In the final episode, he also explores how Malcolm X's assassination remains impactful today. 
You Had Me at Black, 2016 | Apple Podcasts 
You Had Me at Black does not focus on celebrities or special guest stars, and its content is user generated. By allowing Black men and women to tell their own stories about the Black American experience, this weekly podcast is undoing centuries of misrepresentation in conventional media. Notable topics include moments with teachers, the Black birthing crisis, dating, and imposter syndrome.