---
March 16, 2021
True to the Mission 2.0: SEC universities commit to teaching, research and service amid COVID-19
By: SEC Staff
SECU (Twitter: @TheSECU)
As the COVID-19 pandemic solidified its preeminent position around the world last spring, we turned our attention inward in our first True to the Mission article to show how SEC students, staff, faculty and administrators were spreading positivity, offering a helping hand and using their expertise to help overcome the outbreak.
While we continue to physically distance ourselves and wear our masks – and many of our neighbors still need a hand – today we're witnessing the vaccination rollout, and research has turned to antibodies and long-term effects. Given all the changes, we offer another look at how the Southeastern Conference has continued the fight against COVID-19.
University of Alabama
The University of Alabama's Transportation Institute, Alabama Water Institute, Alabama Life Research Initiative and the UA Cyber Initiative are supporting six projects designed to understand the coronavirus – including assessment of emergency messaging and developing a model to track infectious disease transmission. In addition, several Alabama faculty members are working with a national research coalition to strengthen vaccination campaigns and rollout.
University of Arkansas
A University of Arkansas biologist is working on a global team to intercept zoonotic diseases that have the ability to infect humans, research that could help prevent future diseases from becoming pandemics. Not to be outdone, a team of chemical engineers at Arkansas is developing a long-lasting disinfectant that keeps surfaces clean for an extended period of time.
Auburn University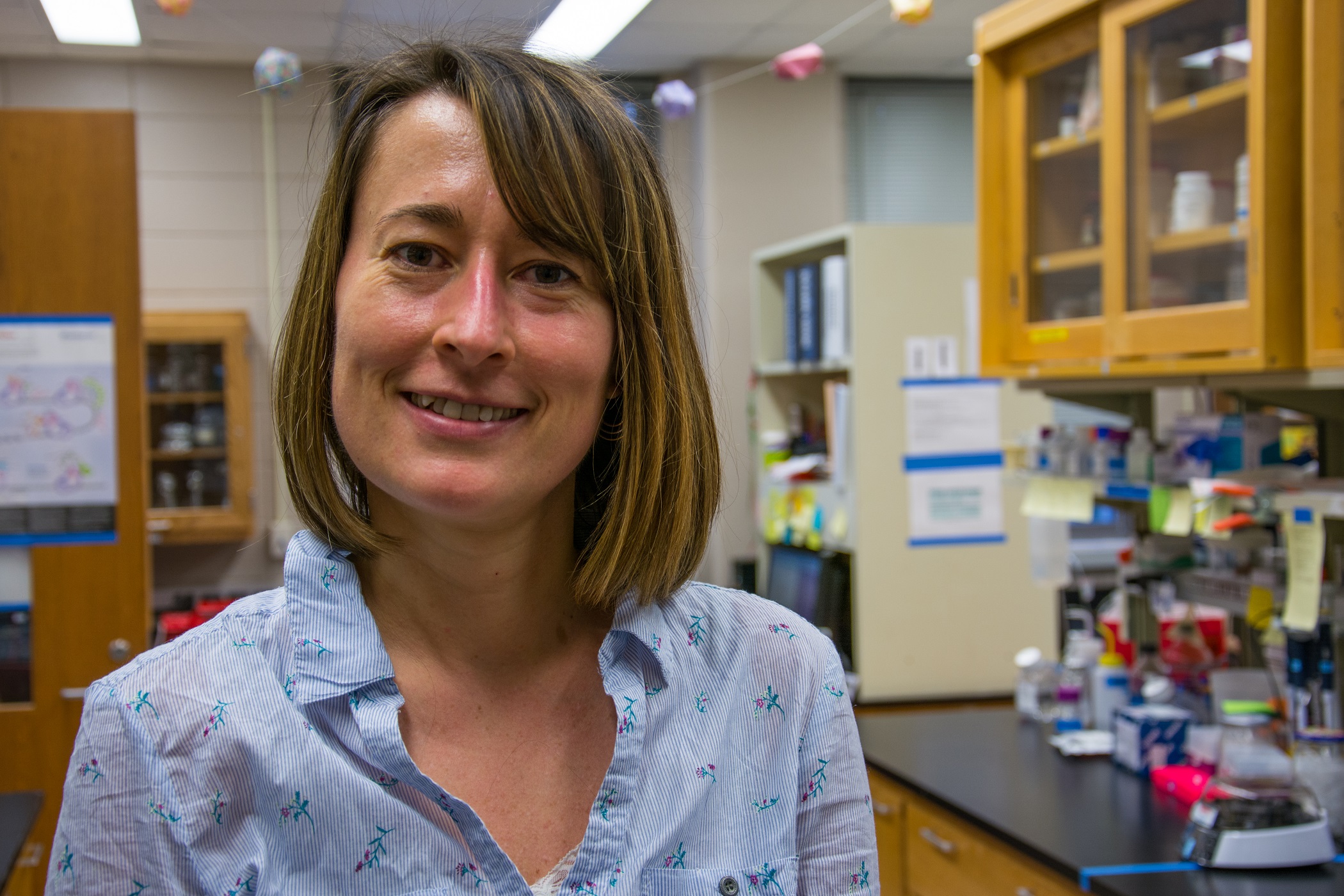 The CytoViva microscope, an award-winning Auburn University-developed light microscope technology, has found potential as a research tool against COVID-19. The device, though not initially designed for RNA viruses, is being used to understand the SARS CoV-2 RNA genome because of its high resolution capabilities. Out from under the lens, Auburn's College of Veterinary Medicine is partnering with Human Genomics Inc. to develop a vaccine – continuing a longstanding cancer research relationship led by SEC Academic Leadership Development Program alum, Dr. Bruce Smith.
University of Florida
University of Florida researchers are making strides in the treatment of patients with COVID-19. In a national study, UF Health found that combining an anti-inflammatory and an antiviral can reduce recovery time and accelerate patient improvement. Armed with new research, UF Health has also launched a pilot program to deliver antibody therapy to rural communities in North Florida. Free treatments will be offered to adults 65 and older within 10 days of a positive COVID-19 test and other specified populations.
University of Georgia
University of Georgia School of Ecology researchers have joined forces to track and predict the spread of the coronavirus. The resulting Coronavirus Working Group maintains an interactive COVID-19 portal that forecasts outbreak scenarios. With the help of the working group models, UGA has also established new protocols to allow graduate students safely back into research labs.
University of Kentucky
Researchers in the University of Kentucky College of Nursing are building relationships in the community by finding common ground in church. Programs focusing on COVID-19 and health disparities involve 20 African American churches and community sites and deliver lifestyle interventions and support to Central Kentucky. In addition, Kentucky researchers are advancing technology that tracks the presence of COVID-19 in wastewater, thereby helping identify outbreaks of infectious diseases earlier.
Louisiana State University
Louisiana State University has been able to provide mobile testing to nearly 2,000 Louisiana residents in small towns and rural parishes across the state. With the Emerging Viral Threat Lab, LSU trained health care professionals to test residents and made testing kits for areas that had not had adequate access. To help with future testing, LSU has signed a licensing agreement with Skymount Medical to develop a tool to process datasets of drugs and compounds, and to analyze viruses and get drug approval.
University of Mississippi
A University of Mississippi mechanical engineering professor is working to understand the spread of COVID-19, using her mathematical framework model that was recently published in the Physics of Fluids journal. For businesses that might be impacted by COVID-19 spread, the university is offering counseling and guidance for small businesses considering applying for federal funding and recovery programs.
Mississippi State University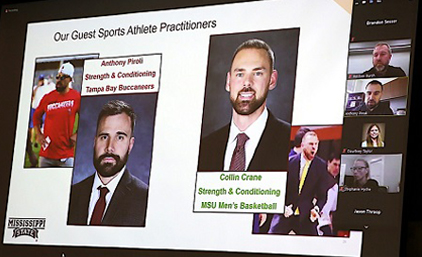 Mississippi State University researchers are working with faculty internationally and in California on a National Science Foundation grant to predict coronavirus mutations and better understand potential COVID-19 treatments and vaccines. And while some faculty are examining viral mutations, industrial and systems engineering faculty hosted a virtual conference with more than 20 industry leaders to examine the emerging field of smart wearable personal protective equipment.
University of Missouri
The University of Missouri's Asphalt Pavement and Innovation Lab has changed gears during the pandemic. Initially created to develop better infrastructure like roads and bridges, the lab has begun production of ethanol-based hand sanitizer. Alongside this important research, Mizzou was one of the first universities to enroll patients in a National Institutes of Health trial designed to test a combination treatment for the virus.
University of South Carolina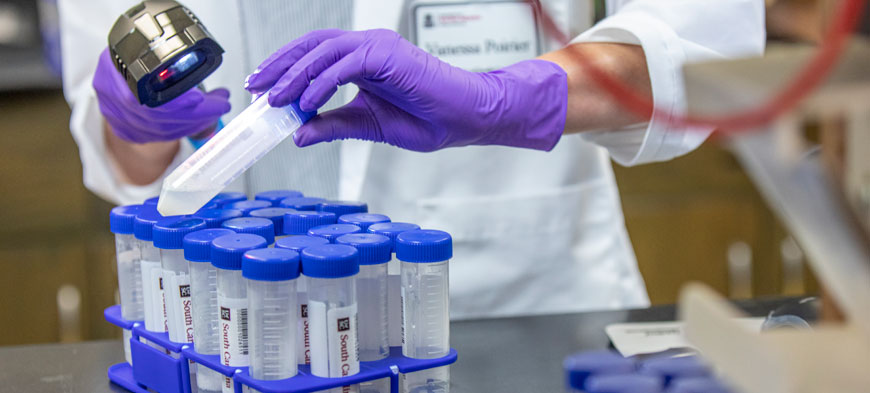 Researchers at the University of South Carolina connected with colleagues around the country to keep labs running and develop a faster surveillance test during the onset of the COVID-19 pandemic. In addition, South Carolina is hosting plasma drives for students, faculty and staff who have recovered from COVID-19 to better understand and promote patient recovery.
University of Tennessee
You probably don't know who Dr. Peter Tsai is, but you probably know his work. He is the retired research faculty member from the University of Tennessee Department of Material Science and Engineering who patented the essential N95 respirator technology in 1995. From creating the mask to sharing them, more than 200 faculty, staff and student Volunteers put together 50,000 wellness kits for students coming to Knoxville this academic year – including masks, thermometers and a promise to prevent the spread.
Texas A&M University
Texas A&M University's Rural and Community Health Institute is providing training to protect nursing home residents and personnel from COVID-19. The 16-week program includes lessons on infection control, testing, personal protective equipment and treatment. While the Institute is focused on preventative COVID-19 safety training, other researchers are helping those who have already been exposed. Texas A&M's Health Institute of Biosciences and Technology has partnered with a biopharmaceutical company to deliver an aerosol with short-term protection against lung infection.
Vanderbilt University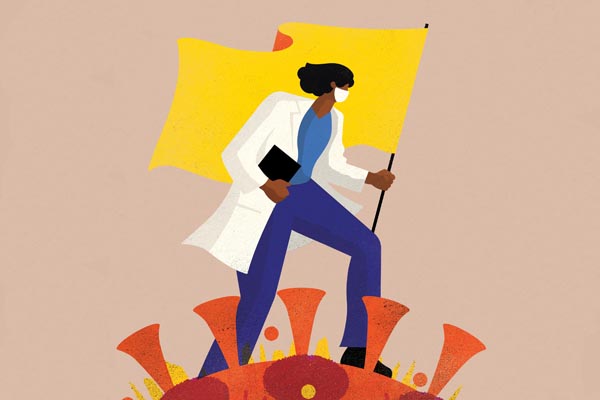 Image Courtesy of Woody Harrington
The Vanderbilt University Medical Center was awarded a grant from Google to study how COVID-19 alters gene expression in certain subsets of people by scanning for changes in the genome associated with respiratory illness and long-term or life-threatening complications. In addition to genome research, antibodies discovered by Vanderbilt researchers have moved to phase 3 clinical trials with AstraZeneca in the hopes of treating or preventing future infections.