---
April 23, 2020
True to the mission: SEC universities commit to teaching, research & service amid COVID-19
By: SEC Staff
SECU (Twitter: @TheSECU)
The last several months have been interesting, to say the least.
The COVID-19 pandemic has completely altered our lives, and it's been especially disruptive for our educational system. K-12 classrooms are closed, and colleges and universities have moved to online instruction, rescheduled or cancelled events, and are now arranging virtual commencement ceremonies. In the face of it all, SEC students, staff, faculty and administrators are spreading positivity and offering helping hands in countless ways as we come together to overcome the outbreak.
University of Alabama
The University of Alabama's University Medical Center has been on the front lines, providing coronavirus screenings in West Alabama and 3D-printed personal protective equipment (PPE) to local health care workers. Several students are helping as well — senior John Glidden III is volunteering as an EMT in New Jersey, junior Matthew Roy is volunteering at a test site near Birmingham and junior Michael Arundel's free grocery delivery for seniors has expanded to a second city.
University of Arkansas
University of Arkansas students have found plenty of ways to join the fight in the Fayetteville community. Doctoral student Jingshu Chen is teaching volunteers how to sew cloth masks, and sophomore Madison Huckaby has been delivering for Meals on Wheels. Meanwhile, graduate student turned staffer Sage McCoy is leading the Full Circle Campus Food Pantry. Then, there's assistant professor Mahmoud Moradi, who is developing 3D molecular simulations of coronavirus, and thanks to a grant from the National Science Foundation, Arkansas researchers will be able to investigate the social and psychological toll of COVID-19.
 Auburn University
With food and nutrition top-of-mind for all of us, Auburn University's College of Agriculture continues to help provide an abundant and safe food supply. But, that's not all Auburn is supplying though; a group of Auburn engineers is converting CPAP machines into ventilators, and Auburn University Outreach is producing protective face masks. In research, assistant professor Constantinos Kyriakis is investigating new COVID-19 vaccine candidates while chemical engineering doctoral candidate Richard Cullum is helping develop reliable tests.
University of Florida
The University of Florida has been engaged in a range of efforts across the state, including testing for COVID-19 in underserved populations, providing PPEs for healthcare workers and building low-cost ventilators using common parts found in hardware stores. In addition, a group of epidemiology doctoral students was called upon by the Florida Department of Health to help investigate disease spread. And for educators who are adapting to online learning, UF anthropology professor Lance Gravlee provided some helpful advice.
University of Georgia
Researchers at the University of Georgia are working to understand COVID-19 in more ways than one, while students and staff are partnering to offer grassroots support to those in need. The Campus Kitchen has expanded its operations to feed employees at local hospitals, three UGA departments are joining forces to supply face shields for medical professionals and doctoral student Caroline Sharkey is sharing tips for maintaining mental health. Even more, UGA medication experts are separating pharmaceutical fact from fiction.
University of Kentucky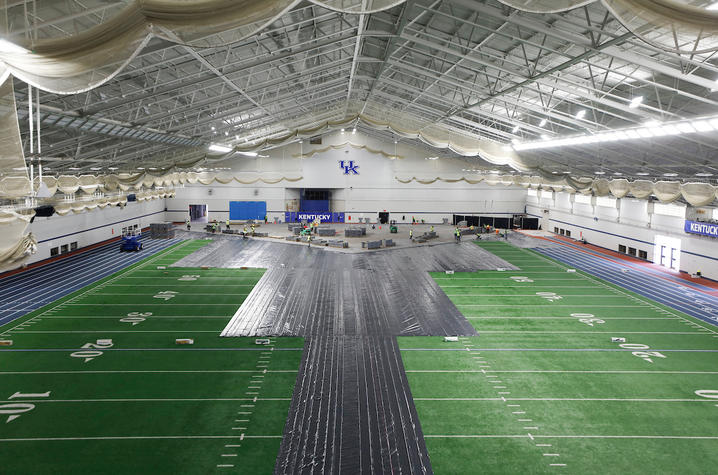 Starting with the heartbeat of the campus community, faculty and staff at the University of Kentucky have been calling to check in on students, and moving to the heartbeat of the region, UK's football practice facility has been converted into a hospital. Like others in the SEC, the university's outreach includes providing 3D-printed face shield components, and a group of professors are acquiring facemasks for healthcare workers. Meanwhile, the College of Social Work is supporting adoptive parents.
LSU
With hand sanitizers in short supply, LSU chemistry students and faculty are producing 5,000 gallons of it. Elsewhere on campus, the Pete Maravich Assembly Center is being used for PPE manufacturing, the School of Veterinary Medicine is testing COVID-19 vaccines and engineering professor Brian Wolshon is studying how traffic patterns can act as a barometer for COVID-19 response. And for anyone looking to learn from this pandemic, LSU is hosting a virtual lecture on crisis communication on April 29.
University of Mississippi
Students and faculty at the University of Mississippi have been looking out for each other – see two recent student aid fundraisers: Rebel Relief and Rebel Aid. They're also looking out for the rest of us with a pair of departments teaming up to manufacture face shield headbands while graduate student Tess Johnson grows fresh produce to help needy families. And since we can all use an uplifting story right now, English professor Chris Offutt wrote one about being quarantined with his dog.
Mississippi State University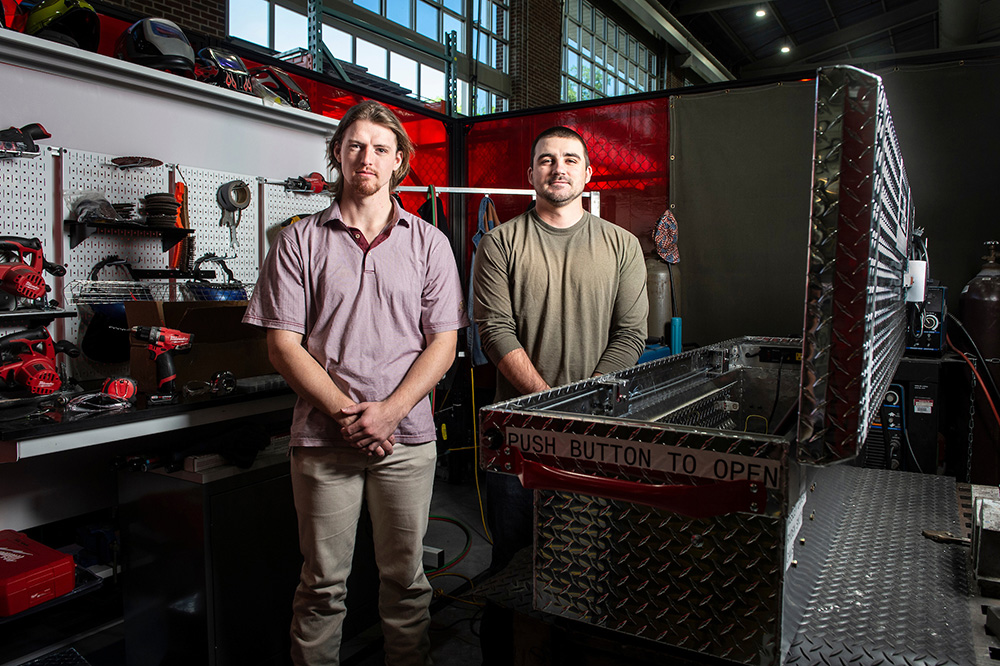 Farmers don't have the option to work virtually, so scientists and agricultural technicians at Mississippi State University remain hands-on in preparing for planting season. In Starkville, faculty, staff and students are active with both the College of Veterinary Medicine and the High Voltage Lab providing ventilators for healthcare professionals. Engineering students Ryden Smith and Wesley Cameron turned the low-cost materials in their toolboxes into a facemask sterilizer. And for those who want to help in a different way, Mississippi State is offering online training focused on youth suicide prevention.
University of Missouri
University of Missouri students and faculty have also been busy. MU Health Care workers are assembling mask-making kits and the College of Education is providing 3D printers to produce face shields. Columbia-area high school students are learning about COVID-19 from researchers funded by the National Science Foundation. And because feeding families is always a top priority, Missouri professors are offering their expertise on issues like the state of the agricultural economy and how to combat and overcome food insecurity.
University of South Carolina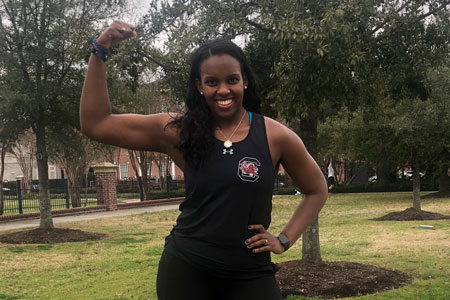 The University of South Carolina has been providing resources for everyone in a series called "COVID-19 Impact," which has covered topics like understanding the importance of supply chains, the current status of healthcare workers and the impact of COVID-19 on travel and tourism. Meanwhile, South Carolina students are explaining how they stay focused away from campus, and the USC Office of Sustainability is hosting Virtual Green Week April 20-24 to remind us to stay green while staying apart.
University of Tennessee
University of Tennessee students are being taken good care of during the pandemic; in fact, all 29,000 should expect a call from faculty, administrators or staff, requests for financial assistance are being reviewed through the Student Emergency Fund and campus experts have shared tips for staying healthy and motivated during quarantine. Still, services for students with disabilities have continued during the transition to online learning, and nursing professor Patricia Roberson shared advice we can all use: How to sustain healthy, happy relationships during social distancing.
Texas A&M University
Some Texas A&M University students have answered the call to take on COVID-19 from the front lines, including College of Nursing seniors and students in the National Guard. On campus, students and faculty are helping in other ways, such as the engineering medicine researchers who are designing 3D-printed diffusers and workers at the Veterinary Medical Teaching Hospital who are innovating telemedicine for pet care. And if you have questions about treatments for COVID-19, biomedical sciences professor Jayne S. Reuben offers important insights.
Vanderbilt University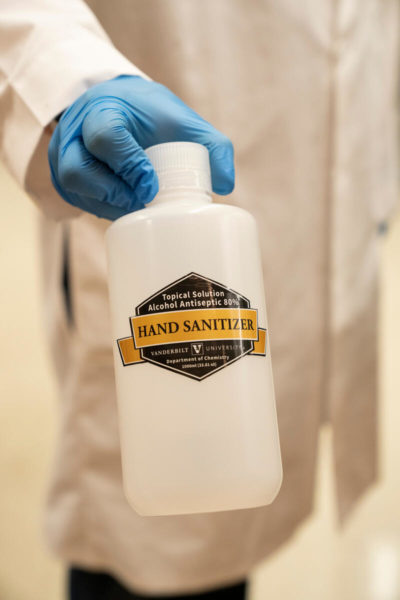 Vanderbilt University is using $2.8 million of CARES Act funding to help students in need and consolidating lists of funding agents supporting COVID-19 research. Meanwhile, the chemistry department is producing hand sanitizer, and the IRIS Center in the Peabody College of education is providing virtual instruction expertise for educators around the country. The youngest Vanderbilt learners haven't been forgotten either as the university's child and family center creates distance learning opportunities for children in The Acorn School.